Our Male Dogs
Chemdemerose Elmo,s My, Guy Saranbeck.
Sire: Ch Poolsway No More Mr Nice Guy Saranbeck
Dam. Barandi Honey Ryder.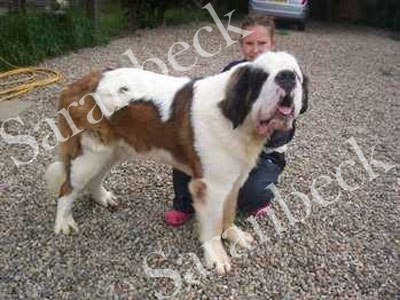 Braypass Arnold With Saranbeck (A1)
Sire: Am Ch. Opdykes Brantini.
Dam: Opdykes SSara Braypass ( Imp USA)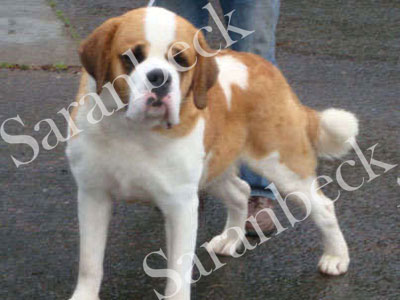 Revilo's Lift Off to Saranbeck ( Imp USA)
Sire Am Ch New Sage Lucas 11 Lasquite.
Dam: Revilo,s You R Cherished.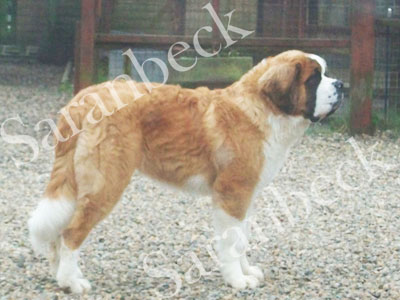 Saranbeck Now Or Never ( Billy )
Sire: Chandlimore Never Say Never.
Dam: Saranbeck May Contain Nuts.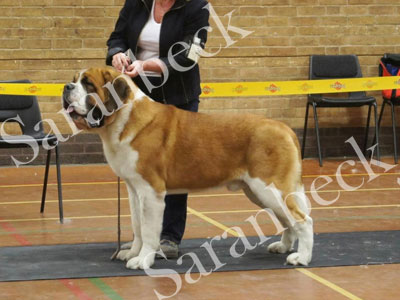 Chandlimore Never Say Never. ( Lennie ) 2CCs.
4 Res CCs. Hips 2/16 Total 18.Elbows 0.
Sire: Ch. Chandlimore Pure of Spirit at Samhaven
Dam: Chandlimore Tradition.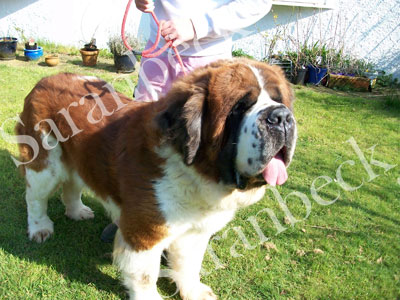 Marlender Roger N Out With Saranbeck.
( Ossy ) Hips 22. Elbows 1.
Sire:Marlender Dunc N Disorderly.
Dam: C h Marlender De Ja Vous.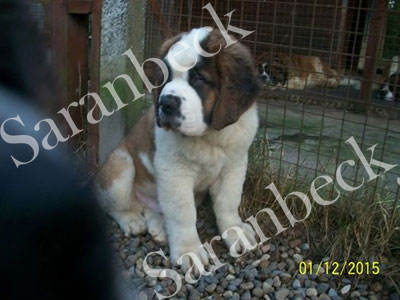 Saranbeck Dream Walker. ( Willie )
Sire: Ch. Chandlimore Walk This Way.
Dam: Saranbeck Whoops A Daisy..
Current Litter
Our last litter born 28th April 2015. Please call us on: 01723 584696 for more information.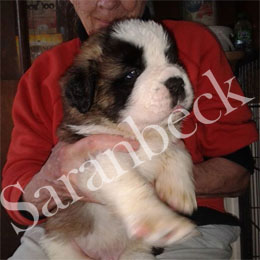 Crufts 2015
ZARA IN SI MINORE SARANBECK. - 2nd Post graduate Bitch Class. View more information on all of our show results for 2014-2015
General Information
We do our best to produce happy and healthy puppies. When you purchase one of our puppies it will be up to you to continue the process. How the puppy turns out will depend very much on your skill and care in his/her rearing. Here are a few general comments about caring for your St. Bernard puppy